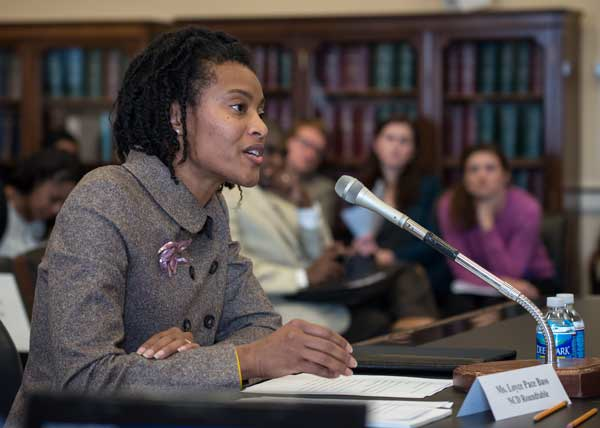 The Non-Communicable Disease (NCD) Roundtable was founded in 2010 to be a neutral platform and credible voice for information sharing, advocacy, communications, collaboration and best practices around NCD issues among members and with global health decision makers in Washington, DC, with a particular focus on the executive and legislative branches of the United States Government and multilateral institutions.  The following case studies highlight significant accomplishments of the NCD Roundtable over the past year and are submitted to the NCD Alliance for consideration to include in the NCD Alliance May 2013-May 2014 Annual Report.
1) Meetings with US Government Agencies
Category: Awareness-raising and accountability initiatives
The NCD Roundtable organized meetings for its members with high-level representatives from several US Government agencies involved in global health and NCDs.  The meetings held on September 6, 2013 and December 18, 2013 were led by the Department of Health and Human Services Office of Global Affairs, and included the State Department, National Institutes of Health, Centers for Disease Control and Prevention and the US Agency for International Development. Discussion topics included:  multilateral forums on NCDs, USG funding for NCDs in global health, NCD Roundtable as a resource, and NCDs in the post-2015 sustainable development goals.
2) Healthy Planet, Healthy People: Creating Synergies for Sustainable Development
Category: Awareness-raising and accountability initiatives
On September 23, 2013, the NCD Alliance and NCD Roundtable joined forces with the US Government and CARICOM, to co-host a multi-stakeholder panel discussion. Positioned as a complement to the UN Special Event on MDGs and as a follow-up to the September 2011 UN High-Level Summit on NCDs, the event bridged health, NCDs, and sustainable development. An esteemed panel of change-makers discussed the importance of including NCDs in the post-2015 framework and the challenges of integrating health across all dimensions of sustainable development. Participants discussed a multi-sectoral joint response to the NCD epidemic by leveraging existing partnerships and best practices.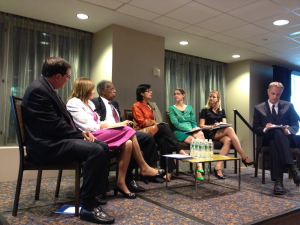 On occasion of UN Side Event on Post-2015 MDGs, the NCDA, NCDRT, US Government and CARICOM co-hosts a high-level health and sustainable development discussion with leaders from NGOs, government and business, moderated by The Lancet. September 23, 2013.
3) Congressional Testimony
Category: Advocacy with governments
On March 19, 2013 in a congressional testimony before the House Appropriations Subcommittee on State, Foreign Operations, and Related Programs, Loyce Pace Bass, co-chair of the NCD Roundtable Advocacy Working Group and the Director of Health Policy for the LIVESTRONG Foundation, highlighted the need to address the growing burden of NCDs (non-communicable diseases) in developing countries. She urged members to maintain funding for important US Global Health Programs while noting US agencies and the private sector have been demonstrating what can be done in countries by leveraging existing platforms and with limited resources or even with no new funding.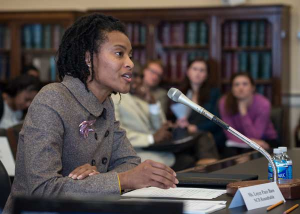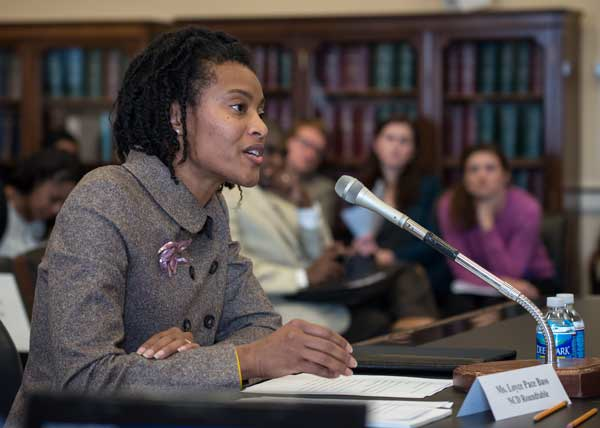 Photo by Ken Cedeno Photography
4) InterAction Brief
Category: Advocacy with governments and Awareness-raising and accountability initiatives
The NCD Roundtable created a briefing tool for policymakers unfamiliar with the global NCDs crisis. The document was included in the coalition InterAction's Global Health Briefing Book, which was rolled out to all Congressional offices on April 8, 2013. The briefing paper lays out the epidemiology of NCDs, the US Government's role in the crisis, and future opportunities. The briefing paper can be accessed at: http://www.ncdroundtable.org/2013/04/ncds-in-brief/
5) Letter to Secretary Kathleen Sebelius
Category: Advocacy with governments
Following the 66th World Health Assembly (WHA), 20 member organizations of the NCD Roundtable sent a letter dated June 20, 2013 to Kathleen Sebelius, Secretary of Health and Human Services expressing their gratitude and support for the work of the US Delegation to the WHA. The US played a key leadership role in the adoption by the WHA of an omnibus resolution on NCDs, which incorporated significant goals and targets for NCDs, a multistakeholder approach and set a plan to develop a global coordinating mechanism for NCDs by the end of 2013. The June 20, 2013 letter can be accessed at: http://www.ncdroundtable.org/wp-content/uploads/2013/06/Letter_Sebelius_20130620.pdf.
6) Post-2015 Position Statement
Category: Awareness-raising and accountability initiatives
The NCD Roundtable, together with other stakeholders, has an interest in making sure the successors to the Millennium Development Goals ending in 2015 incorporate the most urgent needs in today's world.  The members of the Roundtable believe that NCDs represent significant threats to global development, and unless action is taken, will greatly impede progress toward the elimination of poverty. In December 2013, the NCD Roundtable developed a position statement on the post-2015 sustainable development goals to help guide progress toward including NCDs in the post-2015 framework now under consideration. The position statement can be accessed at: http://www.ncdroundtable.org/2013/12/339/