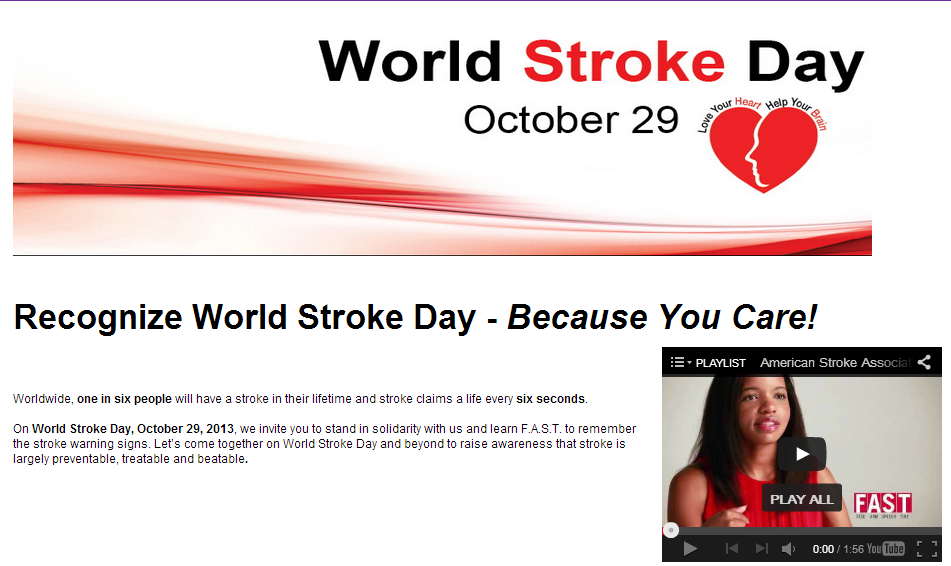 Worldwide, one in six people will have a stroke in their lifetime and stroke claims a life every six seconds.
On World Stroke Day, October 29, 2013, the American Heart Association/American Stroke Association encouraged the public to learn F.A.S.T. to remember stroke warning signs and go beyond by raising awareness that stroke is largely preventable, treatable, and beatable.

The American Stroke Association is a division of the American Heart Association dedicated to prevention, diagnosis and treatment to save lives from stroke — America's No. 4 killer and a leading cause of serious disability. The ASA funds scientific research, helps people better understand and avoid stroke, encourages government support, guides healthcare professionals and provides information to enhance the quality of life for stroke survivors. The AHA and ASA work hand-in-hand; what's good for the heart is good for the brain.