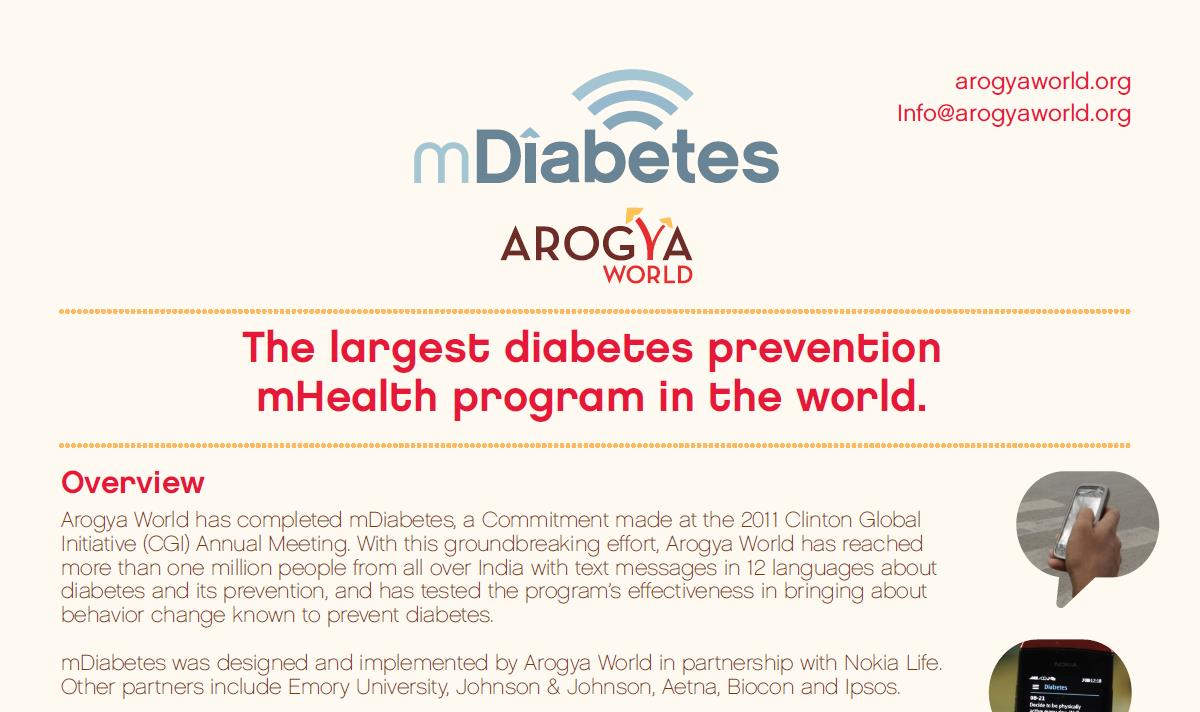 Arogya World has completed mDiabetes, a Commitment made at the 2011 Clinton Global
Initiative (CGI) Annual Meeting. With this groundbreaking effort, Arogya World has reached
more than one million people from all over India with text messages in 12 languages about
diabetes and its prevention, and has tested the program's effectiveness in bringing about
behavior change known to prevent diabetes.
mDiabetes was designed and implemented by Arogya World in partnership with Nokia Life.
Other partners include Emory University, Johnson & Johnson, Aetna, Biocon and Ipsos.
Download a PDF of the case study: ArogyaWorld mDiabetes Fact Sheets CGI 2013